9 Ideas to Turn Your Home Office into an Eco Friendly Haven
Have you ever considered the carbon footprint of your home office? From energy use to the kind of coffee you drink, you can make a positive impact with some simple, eco conscious swaps. Here are 9 ideas to help you turn your home office into an eco friendly haven.
This post contains affiliate links. If you have found this content helpful and make a purchase after clicking through a link, I may receive a small commission, at no extra cost to you.
1. Energy
Be mindful of your energy consumption. Conserve power by making the most of natural light and air flow before you reach for the light switch or air conditioning.
You can also save power by switching off or unplugging items that are not in use. Switches hard to reach? Make life easier with an Efergy Remote Controlled Standby Saver.
The Efergy Remote Controlled Socket Set allows you to wirelessly control your appliances from a convenient remote control unit.
2. Reduce
Look for ways to go paperless where you can.  For example, download ebooks to read on your devices; or use applications such as Google Drive to save and share documents. 
Also, if you are still drinking bottled water it's time to make the switch. Here are some reusable suggestions to help you stay hydrated during the day without the waste.
3. Investigate Ways To Recycle
Check with your council to see if you can recycle paper with your kerbside collection or add shredded paper to your compost bin.
Recycle printer cartridges at your nearest Cartridges 4 Planet Ark collection point. 
Use Google to research eWaste collection in your area. (Side note: have you ever checked out Google's sustainability policy?)
For trickier items check out Terracycle's public drop off network. There may be a site near you that collects office supplies for recycling. You could even consider investing in a Zero waste recycle bin for your own home office. 
4. Do Some E-cleaning
Emails are stored on the servers of our email providers. More emails means more server space required and more energy to run those servers. So clearing out that inbox will actually reduce your carbon footprint.
Another thing to consider, if you run your own website, is to switch to 'green' hosting. According to Green Greeks, the web hosting industry will surpass the airline industry in environmental pollution by 2020.
The Green Geeks hosting platform has been designed with a maximum use, no waste of resources mindset. Every aspect of the hosting platform is built to be as energy efficient as possible. If you'd like to learn more about green hosting then click on the banner below.
 (Any Green Thing has been hosted by Green Geeks since January 2019. I use the tech support a lot and they have been great.)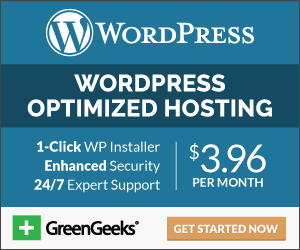 5. Switch to eco friendly office supplies.
From post consumer recycled paper to eco staplers, you can find what you need to help reduce the carbon footprint of your home office. I suggest checking out Victoria based store, Going Green Solutions for their range of eco friendly office supplies.
6. Tea and Coffee.
If you're anything like me, even working from home, you need a hot beverage or two (or more) to get you through the day. Did you know that tea bags contain plastic? Or that pod coffee is huge contributor to landfill? Here are a few suggestions to reduce the waste produced by your daily brew.
7. Add some greenery to your space.
Indoor plants are known to remove pollutants and allergens from the air. It has also been suggested that having a pot plant in your work area can help to reduce stress. 
Check out Style Curator for some inspiration: Top 20 Hard To Kill  Indoor Plants
8. On the hunt for office furniture?
Check out your local second hand store, garage sale and buy, sell, swap groups for a bargain. You can also browse Etsy for some unique recycled and upcycled pieces.
9. Support A Cause
If you run a business from your home office, have you considered supporting an environmental cause? According to Forbes, customers favour businesses that support a cause. Research also suggests that 'giving back' can improve your personal health and happiness.
Find a charity or organisation that aligns with your business and values and get on board. (My choice for this year: Project Numbat).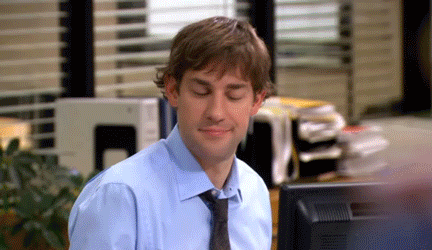 Implement these 9 ideas and you'll be on your way to a greener home office in no time.
Are there any sustainable changes that you've made in your home office that I haven't covered? I'd love to hear them. Share in the comments below.  
Let's Talk Trash…
…sustainability and positive change. Have all the latest posts and promotions delivered straight to your inbox.
Just between you and me: your email will never be shared with third parties. Unsubscribe at any time.