Natural Exfoliation
Natural Ways To Get Silky Smooth Skin
Spring has sprung and the weather is warming up. You free your legs from their wintery layers and decide to pop on a pair of shorts. You head outside into the natural light and look down, impressed by silky smoothness of your own pins.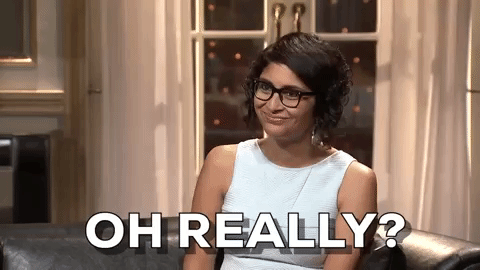 Or, like me, you're considering if your leg stubble is long enough to warrant a shave and wondering, "where did all that flaky skin came from?"
---
Increased circulation,
smooth, glowing skin;
you've probably been enlightened about the benefits of exfoliation since you picked up your first Dolly or Seventeen Magazine.There more devices, lotions and potions on the market to do the job than you can poke a stick at.
However, when it comes to exfoliation, everybody's skin is unique and you need to find the method that's right for you.
So many products contain toxins and it turns out some methods are completely unsanitary (goodbye plastic shower pouf).
To keep things simple for you I thought I'd put together a list of 3 easy, natural options for exfoliating your skin.
---
This post contains affiliate links. Please see my disclaimer and thank you for your support.
3 Natural Exfoliation Options
1.
Dry Body Brushing

:

This natural health practice has been practised for centuries. It basically involves brushing your skin with a plant bristle skin brush before bathing or showering. There are many benefits including:
Improving circulation and lymphatic drainage.
Releasing toxins.
Removing dead skin cells.
Reducing ingrown hairs.
Dry skin brushing may even help reduce the effects of some dry skin conditions such as psoriasis.
It is important to choose the right brush for your skin type and hydrate your skin after bathing.
Bodecare Wellness and Spa-products have a nifty, little quiz on their website to help you pick best brush for your needs. There is also a plethora of information, a how-to video and instructions on how to keep your brushes sanitised and in great condition.
Best of all Bodecare brushes are made with heat treated timber, so no chemicals. The body brushes are Vegan friendly and their new range of timber brushes are certified from the Forest Stewardship Council (FSC).
2. Commercial Scrubs
While I'm sure NICNAS and TGA are good at what they do, you might want to err on the side of caution when it comes to your largest organ (your skin). A simple Google search will reveal that many popular exfoliating creams and scrubs contain ingredients that are less than friendly for your skin and the environment.
You can lessen the chemical burden on your body and the environment by selecting toxin free scrubs, like the award winning Black Chicken Remedies Complexion Polish.
You can also check out the full range of toxin free face and body scrubs available at The Clean Collective. (If you haven't joined this toxin-free, waste-less community yet, make sure you sign up for your discount code at the end of this post.)
3. Do It Yourself
Create your own natural exfoliation products at home with these gorgeous recipes (mmmm, look good enough to eat…but don't).
Happy scrubbing xo
Looking for more eco-friendly, sustainable or toxin free products. Check out the Eco-friendly Mall.