Rise Of The Eco-worrier Episode 4: Woman Vs Kids and Nature
Teaching Environmental Stewardship
Environmental stewardship – what is it and why should my kids be learning about it?.
For the purpose of this post I'm going to talk about environmental stewardship in terms of teaching our kids appreciation and respect for the natural environment, as well as their role in conserving it.
This post contains some affiliate links. Please see my disclaimer and thank you for your support.
Camping off the grid is something my husband and I like to do; and instilling the values of environmental stewardship into our children is high on our list of priorities. So recently we packed up the camper trailer for a week long trip to Cape Range National Park . (Check out my Instagram for more about this trip)
To be honest, this kind of trip is a bit exhausting with two kids under four. However, with numerous studies (1) (2) (3) finding that children who spend time in nature as children are more likely to care for the environment as adults; and with terms like "Nature Deficit Disorder" getting around, the effort seemed worthwhile. (Plus I got to tick 'snorkel at Turquoise Bay' off my bucket list so win-win).
After several days of camping and interaction with other travellers, I observed something that I found quite disturbing. While I was teaching my three year old to take photos of wildflowers ("we don't pick them sweetheart"), investigate shells on the beach ("that's a pretty one, now put it back; a crab might like it for it's home") and appreciate the wild life from a distance, I noticed other kids having a different experience.
These kids were trampling on sand dunes in sanctuary zones, collecting geckos in containers and, to my horror, letting balloons go on a windy day to watch them fly.
Plastic balloons…
…let loose by the ocean…
…in a marine park…
…right by the World Heritage Listed Ningaloo Reef!!!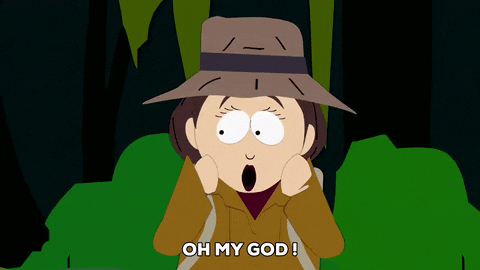 (Two of the balloons popped in the scrub and I managed to collect and dispose of them. Sadly a third balloon dissapeared over the sand dunes to an unknown fate).
Now, I'm not condemning these kids. They were essentially doing the same thing my kids were doing; playing, learning and interacting with nature. However, the underlying message about how to behave in this environment was very different.
We are camping in a National Park. It is here for your enjoyment – have at it!
VS
We are camping in a National Park. This particular area has been set aside for your enjoyment. It is important to respect and conserve it.
Clearly, simply exposing our kids to the great outdoors is not enough to educate them about their role in the natural world. With this idea in mind, I thought I would find and share with you six awesome, nature themed activities you can do with the young kids in your life. You can start imparting the message of environmental stewardship to the next generation in a fun and interactive way.
Six Activities for Teaching Environmental Stewardship to Children
Learning About How to Respect Natural Habitats: This simple, hands on activity for preschoolers, from Moments A Day, encourages discussion surrounding the natural habitats of animals and to respect them.
2. Can You Undo Water Pollution?: Educate children about water pollution with this experiment by Along The Way. Use this experiment to teach children about the difficulties/impossibilities of removing pollutants from the water. Furthermore, you could share ideas about how to decrease or prevent pollution of waterways.
3. Springtime Nature Scavenger Hunt: This scavenger hunt (with free printable), created by Books and Giggles, encourages mindfulness. Children enjoy the natural environment by listening and observing.
4. Build An Amazing Bug Hotel: If you're handy in the DIY department, why not help your kids construct an insect hotel using this tutorial from Family Garden Life. Discuss the difference between beneficial insects and pests in the garden, and how beneficial insects can reduce the need for chemicals.
(You might also be inspired to start composting or growing your own organic vegetables, herbs or tea.)
5. Play Litter Picking Bingo: I remember at school in the 90's, if you misbehaved, one of the punishments my teachers would dish out was "scab duty." It involved picking up litter around the school grounds (and being labelled a "scab" by your classmates). In contrast, I hope the attitude towards cleaning up the environment will be more positive for my kids. Help break the stigma by getting the family involved with a fun game of Litter Picking Bingo, run by Make Litter Picking Cool. (There are prizes!)
(Obviously you don't want your kids picking up anything dangerous. For this reason, make sure to have a chat about health and safety before proceeding.)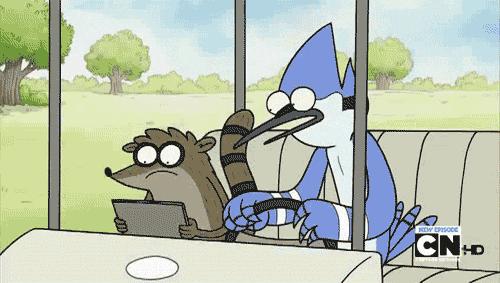 6. Collect resources: Invest in items that inspire a love of nature in kids and develop a want to protect it.
Check out these children's resources, curated by Biome, that build excitement and curiosity about nature.
One last point before I leave you to your activities. Children are always watching us. The most important thing we can do to teach environmental stewardship is to set a good example.
Looking for more environmentally conscious ideas?
Get inspiration inspiration from companies who share your vision for a more sustainable world. Visit the Any Green Thing Eco-friendly Mall.